Need Help?
Please Feel Free To Contact Us. We Will Get Back To You With 1-2 Business Days.
[email protected]
(800) 204-2463
Frequently Asked Questions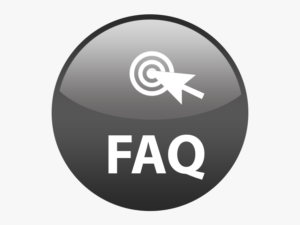 Get answers to frequently asked questions about American Claims Insurance and public Adjusters. If you don't see an answer to your question, contact us for more information.
Why should I hire a public adjuster rather than an attorney?
Public adjusters
are usually the first line of defense when an insurance dispute arises. First, a claim is going to need to be scoped and valued. Typically an attorney will hire us to do that work if someone goes directly to them.
What if you are unable to collect a settlement for me, do I still have to be pay?
American Claims Ensurance will collect a percentage of your recovery settlement from your insurance company. However, if there is no recovery, there is no fee. We only collect a fee if we can get your insurance company to pay for your property damages.
Do you handle claims other than fire?
Yes, we can assist you in any claims you may have due to fire and smoke, water damage, flood damage, theft and Vandalism damage, snow and ice damage, building collapse, wind and hail damage, and any other losses that you may have. Physical damage can trigger additional business losses, that's why we also help business owners.
In the event of a property loss, what steps should I take?
How are we compensated?
 American Claims Ensurance is compensated by a small percentage of the insurance claim, which is offset by the higher insurance settlement we can obtain for you.
Can I prepare my own claim?
Yes, but keep in mind that our licensed public adjusters have numerous years of experience and can handle your insurance claim with more proficiency, resulting in the maximum possible settlement.
But of course, you can prepare your own claim if you want. However, you must fully document all details of your property damage and try to fully understand the insurance policy you currently have. Also, you must follow through with the insurance agent and the insurance company.
Furthermore, if your loss is significant, you should consider hiring your own public adjuster to make sure you are properly represented. Remember, the insurance company has their own insurance experts representing them, shouldn't you do the same?
I settled my claim a number of months ago but now find there are other costs and issues that resulted from my damage. Can I still get a public adjuster involved?
Yes, as long as you did not sign a full and final release. Some insurance company's may require you to sign a proof of loss and in some case a partial proof of loss in order to write you a check for your loss. You should also be mindful of the statue of limitations that may apply to an insurance claim.
We have found over the years that if you have a legitimate basis for additional claim damages and if documented through a professional public adjuster's work product, insurance companies often will sit down with us and make a good faith attempt to try and resolve any outstanding differences.
I'm getting frustrated with my insurance company. How do I get American Claims Ensurance involved?
Give us a call or e-mail us. We will start the process which will include a no obligation meeting with you at the loss site to review your unique situation and the issues that are involved. Each loss is different and requires a hands-on approach in order to develop a plan for your recovery.
Why Trust Us to Handle Your Property Damage Claims?
We are experts in property damage claims.
Our livelihood depends on you being satisfied 100% with your property damage claim.
We will get you the maximum settlement possible for your  claim.
We've helped thousands of clients because we are the best at what we do.
We have more than 150 years of combined experience.
Our public adjusters are licensed and bonded in Philadelphia, Pennsylvania and New Jersey.
We understand all aspects of the tedious property damage claims process.
Our public adjusters engage in continuous education and training.
All of our public adjusters pass background checks and work under our strict moral codes.
We are members of various local and national public adjuster associations.
We Are Your Property Damage Claim Experts
MAXIMUM SETTLEMENTS!
Call Us Now 1-800-204-2463