Need Help?
Please Feel Free To Contact Us. We Will Get Back To You With 1-2 Business Days.
[email protected]
(800) 204-2463
Types of Insurance Claims
Expert claim services in Philadelphia, Pa and New Jersey
When your property has any type of damage, make sure you contact a certified public adjuster before you call your insurance company. An inaccurate  answer to the insurance company's questions could reduce the amount of your final claim settlement.
The types of insurance claims we handle include:
Burst Pipes
Frozen Pipes
All Plumbing Leaks
Toilet Overflow
Insurance Claim Services - Our Process
How we initially process the insurance claim. Because you just want the property damage fixed, we aim to make the settlement process as easy for you as we can. American Claims Ensurance works directly with remediation companies, plumbers, roofers, electricians, and general contractors to help fix your property. Therefore, we can handle the claim from adjusting to final repairs of the property.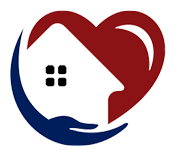 Here's how we get you paid
Request an Evaluation
The process starts by choosing to talk with one of our licensed insurance claim adjusters about your property damage. We have set up a very easy way to give us details about your loss. Please click on "Request an Evaluation" and fill out the form or contact us here.
Your details are very important for us so we can determine if we can help you with your claim. When the form is completed, click 'Submit' and we will review your information as soon as possible. Once your form is reviewed by one of our adjusters, we will contact you.
American Claims Ensurance Files Your Claim.
Once we speak with you and learn the details of your property loss, our insurance adjuster will determine if we can work with you on your claim.
The very first thing we'll do when you call us is get you an emergency service right away to stop the immediate problem. We'll then make sure insurance company pays for the emergency service completed at your home.
Typical emergency service costs that insurance companies should reimburse the insured for are as follows:
Water cleanup
Fire/Smoke cleanup
Roof repairs
Mold removal
Wind damage repairs
Vandalism destruction
Board-ups
When you decide to hire us to represent you as your public adjuster, we will file a claim on your behalf. Our claims adjusters take into account a full assessment of your property damage, including thorough details and descriptions of your property. We strive to make the settlement process as easy for you as possible.
American Claims Ensurance works directly with your insurance company to get the maximum amount of money for your property loss claim.
Why Trust Us to Handle Your Property Damage Claims?
We are experts in property damage claims.
Our livelihood depends on you being satisfied 100% with your property damage claim.
We will get you the maximum settlement possible for your property damage claim.
We've helped thousands of clients because we are the best at what we do.
We have more than 150 years of combined experience.
Our public adjusters are licensed and bonded in Philadelphia, Pennsylvania and New Jersey.
We understand all aspects of the tedious property damage claims process.
Our public adjusters engage in continuous education and training.
All of our public adjusters pass background checks and work under our strict moral codes.
We are members of various local and national public adjuster associations.
We Are Your Property Damage Claim Experts
MAXIMUM SETTLEMENTS!
Call Us Now 1-800-204-2463